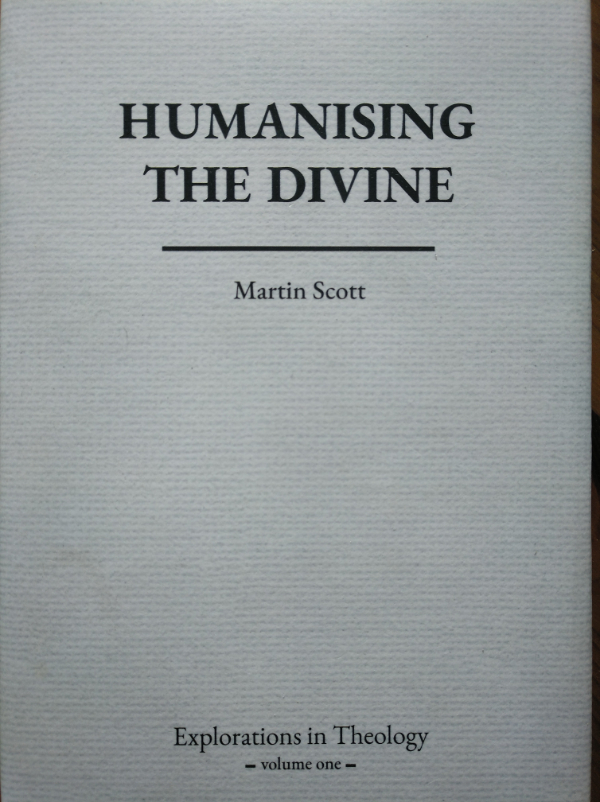 I am developing a series of small books that are certainly not classified as 'the truth, the whole truth and nothing but the truth'. They are explorations, perspectives designed to help catalyse discussion and dialogue. So far (November 2020) there are two published. They can be ordered at Boz Publications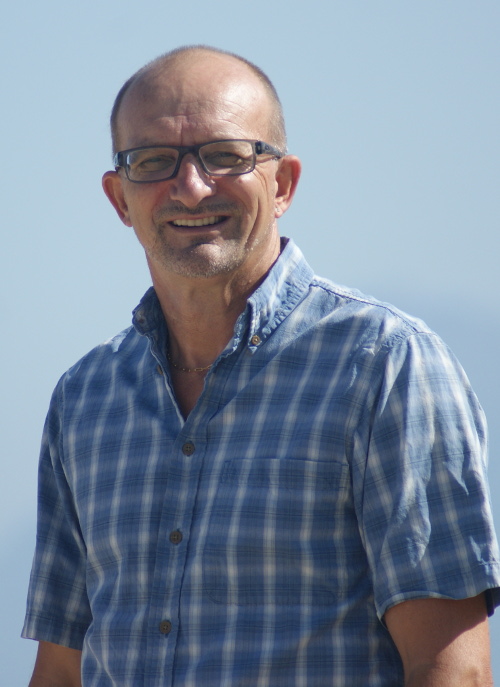 Good to have you here. The heart of this site is the blog posts, and, as the title suggests, they present 'Perspectives'. I hope you enjoy the various reads.
From this front page you can also quickly see some posts that I have sought to keep alive ('Long Life!') as well as some resources that I consider could be helpful. For example some material on Stages of Faith. I read on this a while back and found that there was a strong resonance. With this in mind and in response to shifts within society I consider that we will have to embrace a greater level of diversity in the future. I suggest we are not best served by the next 'big thing', but by the mutiplicity and diversity of the small.
I have also added the set of posts I wrote on 'Scotty still believes'. Not quite the definitive statement of faith (!) but an attempt to focus amidst the right changes to certainty that restricts faith rather than preserve it.
The latest post is below and click on the title if you wish to read / add a comment. A summary of the previous 60 posts also are on this front page. Click on the 'read more' to read them in full.
Twenty years from now you will be more disappointed by the things you didn't do than the ones you did do. So throw off the bowlines. Sail away from the safe harbour. Catch the trade winds in your sails. Explore. Dream. Discover.
Mark Twain
Almost without exception, I have found that the blessing of God lies on the other side of a prejudice.
Stephen Hill
You're as young as your dreams, and as old as your cynicism.
Tony Campolo
I was smart, but I had not yet learned to listen.
Stanley Hauerwas, theologian
The collective hallucination was that life can change, quite suddenly and for the better. It still strikes me as a noble desire...
Mavis Gallant
If you've forgotten the language of gratitude, you'll never be on speaking terms with happiness.
Old saying
In the 21st century the artists will lead us. They are the ones who dream. Dreams and pragmatism are always in tension.
Donald Goertz
Be yourself. Everyone else is already taken.
Oscar Wilde
If the world is to be saved at all, it won't be saved by old minds with new programs, but by new minds with no programs.
Daniel Quinn
Uncritical loyalty to our ancestors may implicate us in an injustice against our descendants: imprisoning them in the error of our ancestors.
Brian McLaren
Life can only be understood backwards; but it must be lived forwards.
Soren Kierkegaard
A 'No' uttered from the deepest conviction is better than a 'Yes' uttered to please, or worse, to avoid trouble.
Gandhi
Every problem contains within itself the seeds of its own solution.
Stanley Arnold
The greatest danger in times of turbulence is not the turbulence; it is to act with yesterday's logic.
Peter Drucker
Courage is the power to let go of the familiar.
Lindquist
The world has introduced you to yourself, and bound you to a destiny that was not your own.
Ex Vice-President, Zambia
Artists don't owe the world anything, least of all explanations.
Sam Haskins
We are sleepwalking towards an avoidable age of crisis - one in seven people go hungry every day despite the fact that the world is capable of feeding everyone.
Barbara Stocking
When the forms of an old culture are dying, the new culture is created by a few people who are not afraid to be insecure.
Rudolph Bahro
Church history has proven again and again that true revival is ignited from the ground up, and never the top down.
Neil Cole
Dictators are never as strong as they tell you they are.
Dr Gene Sharp
The narrative of redemptive history is pointing us in the direction of love where violence is no more.
Walter Brueggemann
Can the church stop its puny, hack dreams of trying to 'make a difference in the world' and start dreaming God-sized dreams of making the world different?
Leonard Sweet
The strongest cultural force at work today is the power of story.
Robert McKee
Thanks for the underground and disparate church that still knows how to be the wonderful body of Christ.
Steve Lowton in a recent email
Instead of being born into debt (to society, the ancestors, God, the cosmos), perhaps we are born into gratitude: the knowledge of how much we have received, and the desire to give in turn.
Charles Eisenstein, author, Sacred Economics.
Your vocation is where your greatest passion meets the world's greatest need.
Frederick Buechner
The future: it is "already here – it's just not very evenly distributed".
William Gibson
We will have to count on terrific upheavals. But I am equally certain about what will remain at the end: not the Church of the political cult, which is dead already, but the Church of faith.
Pope Benedict XVI
If you want to build a ship, don't drum up the men to gather wood, divide the work, and give orders. Instead, teach them to yearn for the vast and endless sea.
Antoine de Saint Exupery
Mr. President, our scriptural mandate from Jesus does not say 'As you have done to the middle class, you have done to me.' It rather says, 'As you have done to the least of these you have done to me.'
Catholic Bishop to President Obama
We are not some paradise, but rather a family of co-operative enterprises struggling to build a different kind of life around a different way of working.
Mondragon corporation spokesperson
College: two hundred people reading the same book. An obvious mistake. Two hundred people can read two hundred books.
John Cage
The significant problems we face cannot be solved at the same level of thinking we were at when we created them.
Albert Einstein
I saw the angel in the marble and carved until I set him free.
Michael Angelo
One's destination is never a place, but a new way of seeing things.
Henry Miller
I really don't care about being the first, so long as it inspires someone else to be second.
Raha Moharrak (first Saudi woman to climb Mt. Everest)
The Holy Spirit establishes the righteousness of heaven in the midst of the unrighteousness of the earth and will not stop or stay until all that is dead has been brought to life and a new world has come into being.
Karl Barth
Untouched by the breath of God, unrestricted by human conscience, both capitalism and socialism are repulsive.
Aleksandr Solzhenitsyn