Karl Barth once wittily remarked,
One can not speak of God simply by speaking of man in a loud voice.
God wholly different, set apart; cannot project from here to there and think that in the 'there' that we have pointed to that we have discovered God. Well said Mr. B!
BUT, let's put another 'quote' following KB's:
One cannot speak of God by saying 'humanity' in a loud voice…
but even with the softest voice, and even if we tentatively say 'Jesus' we have truly spoken of God.
God is wholly different (the meaning of holiness) AND has become one of us, and I think given the resurrection, we can add 'for ever'. (And just to push that one step further, hence in parenthesis, so no need to read if it is a step too far for the reader… after all, we do not want to offend do we? For ever, human, but not now male… nor female.)
The radical nature of the Christian faith is that the Christian God reveals Godself in human form. God is beyond human, but not so wholly different. We cannot shout 'Martin' and immediately God is manifest, but we can whisper 'Jesus' and God is present. (Yet as I whisper Jesus, increasingly as someone else raises the volume of their voice and says 'Martin' a little bit of God becomes present… 'follow me as I follow Christ' being the paradigm.)
We should always realise that even when we talk of the best that is within humanity we have not fully talked of God for 'fallenness' runs throughout humanity; but when we talk of Jesus (for there is no other God than the one revealed by Jesus – revelation being personal not propositional) we really are talking of God. Not only is the Christology of the New Testament a high one (Jesus is God) but it is high in the sense of raising the bar as to what it means to be human.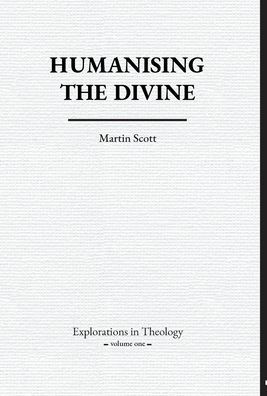 I pursue some of this in the book 'Humanising the Divine'… where I use the paradigm of Jesus being fully God (we are not); fully human (this we share) and also uniquely truly human (we are being redeemed into this image). Sin therefore is not about a set of laws, but about falling short of the glory of God, of failing to be truly human.
BTW… from time to time I hold Zoom sessions on the book(s) – if interested you can send me an email here:
https://3generations.eu/zoomcourse
Here is a link to a little more on the book series:
https://3generations.eu/book-series
And to purchase 'Humanising the Divine':
https://bozpublications.com